I'm pathetic. Thank heavens I'm saved by grace!

Which brings me to my post for tonight/this morning. I just read LJ's latest entry and it had a 'Which Book Are You?" quiz. Now, I never post quiz stuff here, but I always take LJ's and Rosalie's quizzes; just for gags. Anyway, as I took this quiz, I thought, "This oughtta be good. I just know my book will come up....like....'Cat in the Hat' or something like that." (Ya see? I'm witty with the rhyming...DIDN'T EVEN PLAN IT nor did I catch it until my proofread!)

Well, to my surprise, my book came up as this. And the only....THE ONLY....reason I am posting this quiz here is that it is SO SIMPATICO with me, it's scary (okay, I don't sleep with as many people as I can, but I love SO HUGE when I do love...but that's a whole 'nother post).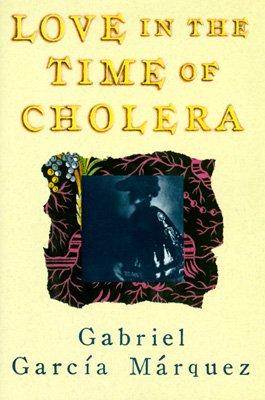 You're Love in the Time of Cholera!

by Gabriel Garcia Marquez

Like Odysseus in a work of Homer, you demonstrate undying loyalty by sleeping with as many people as you possibly can. But in your heart you never give consent! This creates a strange quandary of what love really means to you. On the one hand, you've loved the same person your whole life, but on the other, your actions barely speak to this fact. Whatever you do, stick to bottled water. The other stuff could get you killed.


Take the Book Quiz
at the Blue Pyramid.